WB Skinner is pleased to announce the opening of our new regional office in Savannah, GA. Headed by Vice President Julie Skinner Hartenfels, the new location reflects increased demand for our services and the rapid growth of the Port of Savannah to serve shipments on the East Coast.
The new office is located at 6002 Commerce Boulevard, Suite 101, Garden City, GA. See Map.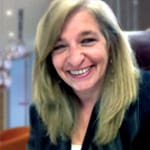 The Port of Savannah is the largest single container terminal in North America, the second largest port on the East Coast, and the fourth busiest port in the nation. While continuing to break cargo-handling records, the Port of Savannah is completing efforts to deepen its harbor and other projects to facilitate its handling of mega-ship transport.
"Our new Savannah location is in response to shifting dynamics in our industry," said WB Skinner President William B. Skinner III in announcing the opening. "Julie's deep and broad experience with regulatory agencies, especially the Food and Drug Administration, will provide clients the expertise they need to move their shipments through the port without unnecessary delay or cost."
Read our Press Release here.