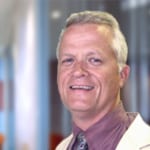 William B Skinner III – President
Bill Skinner has been President of WB Skinner since 1998.
Bill, a Certified Customs Broker, Certified Customs Specialist and Certified Export Specialist, serves as an officer and board member of the NYNJ Foreign Freight Forwarders and Brokers Association. He organizes and runs the education program for the Association, putting together seminars and other educational events for the members. He has also run the organization's annual dinner for the past four years.
Bill served two years as the Area 2 Rep(NY and NJ) on the NCBFAA Customs Committee, which reviews and helps formulate policies and procedures with US Customs Headquarters in Washington DC.
In 1986 Bill graduated Magna Cum Laude from Niagara University with a BS in Transportation and Logistics Management. At the same time, he was commissioned a 2nd Lieutenant in the Army Reserve.  In 1990, Bill ended his tour of duty and started working for William B Skinner Inc.
Bill holds an MBA in Finance from Seton Hall University. He lives in New Jersey with his wife and three children, and is a Pop Warner Board member, Little League coach, youth basketball coach, and softball coach.
---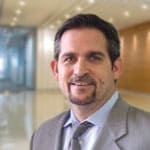 Michael R. Skinner – Vice President
Mike Skinner has served 25 years at WB Skinner, and is responsible for Import Operations and Sales, as well as Warehouse Services oversight.
Mike, a Licensed Customs Broker and Certified Customs Specialist (CCS), is a specialist in freight forwarding and logistics, and constantly seeks new ways to lower client costs, improve service, and shorten transit times from dock to customer door.
Mike attended Niagara University and played professional baseball for six years as a member of the Baltimore Orioles organization. He and his wife Lisa are the proud parents of two teen daughters.  An avid participant in his local community, Mike serves on the Board of the Teaneck Athletic Hall of Fame and the Apreda Family Trust which raises funds for local families in need.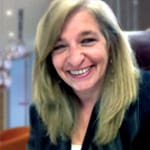 Julie Hartenfels – Vice President
Julie Hartenfels (formerly Julie Skinner), a licensed Customs House Broker and Certified Customs Specialist, joined WB Skinner in 1981 and trained under the tutelage of her father, founder WB Skinner Jr.
She closely monitors and follows government agency releases, particularly FDA, CBP, Agriculture Department, EPA, and DOT and has an in-depth and up-to-date personal knowledge of each, with a particular expertise in FDA matters.  Additionally, she has a specialty in tough automobile parts entries, depth classification and binding rulings.
She is available by appointment for in-depth consultations on products and OGA requirements.
Julie is a single mother of four children and a lover of the outdoors. Nights and weekends she can often be found at concerts, on the beach or in the mountains.
---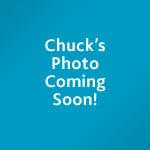 Charles (Chuck) P. Skinner – Director of Logistics and Trade Management
Chuck heads up the company's freight forwarding functions, including strategic planning for B2B and B2C end-to-end delivery, CHB, and all aspects of freight management. He is also responsible for the company's full-service sales and operations office in Atlanta.
He rejoined the family-owned business in 2016 after a long career in management with freight forwarding and customs brokerages including Tigers (USA) Global Logistics, Panalpina Inc., and Phoenix International Freight Services. He began his career as a Senior Entry Clerk at WB Skinner.
Chuck is a Licensed Customs Broker who has also served as an instructor at the World Trade Institute for Training in Broker License Preparation. He holds a BS in Political Science, Summa Cum Laude from Niagara University.