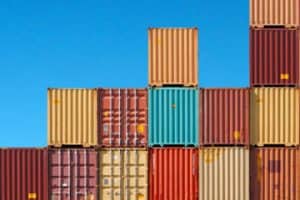 What is Remote Location Filing?
Remote Location Filing (RLF) is a special level of clearance defined by US Customs and Border Protection as "allowing approved Customs Brokers or importers to submit electronic entry data for clearance from a location other than the port of arrival. RLF was created as one of the Customs Modernization Act provisions enacted in December 1993. Approved importers and brokers transmit electronic entry data via the Automated Broker Interface (ABI) to RLF-trained CBP ports. This transaction includes an electronic invoice when requested. RLF may be used for processing entries."
WB Skinner has the Experience Needed in RLF
We are approved to handle entries under the Remote Location Filing Program and possess all necessary permits as required by 19 C.F.R. S 111. 19(f) This program is restricted to type 01 entry (consumptions) and type 11 (informal) and must have proper Electronic Invoice Program Forms (EIP) filed 60 days prior to shipment. There are a series of other forms and entries that must be approved before RLF eligibility as sanctioned by US Customs and Border Protection, and we will help you to take all the proper steps to ensure eligibility. Just send us an email with some details about your shipments, and we will research it and get back to you.
With over forty-five years of experience, WB Skinner brings the best in customer service which includes expert knowledge of Remote Location Filing. We can help you ensure that your paperwork is in order and that you get your entry in on time. We have the best-trained staff that can take you through the process the entire way.
For more information, you can give us a call to discuss at 201-644-7214